Cloud POS QR Code Ordering System
Order and pay with your phone, faster and easier.
we offers a variety of benefits for both businesses
and customers, including:
• Simplifies menu viewing
• Offers customizable orders
• Streamlines operations
• Increases order accuracy and efficiency
• Collects data for better analytics and insights
• Provides upselling opportunities to boost sales
• Integrates with payment gateways, such as e-wallets and online banking, for easier and direct payments
• Integrates Synergy POS System & Accounting Software
Why need to use Cloud POS QR Software
User-friendly Ordering App. Speed-up Ordering Time
Designed with convenience in mind, items added in cart will remain even if close the app. This can prevent customer frustration and time loss.
Effortlessly browse through categorized menus to find desired item. 
Search seamlessly by code or description to match items in physical menu with ease.
Customers can order and pay for their food and drinks without touching a physical menu or interacting with a server, helping to reduce the spread of germs and make customers feel safer.
Restaurants can easily update menu items, details, photos, and availability.
Customers simply scan the QR code to view the digital menu and place their order.
Customers can add remarks and choose their preferences for their order.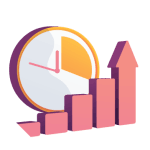 Orders are automatically sent to the kitchen after they are placed, streamlining the process and improving efficiency.
Customers can order and pay for their food and drinks without having to wait for a server, reducing wait times and increasing table turnover.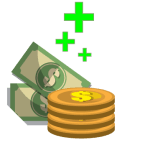 QR code ordering eliminates the need to print menus and hire additional staff to take orders, saving restaurants money.
Our Cloud POS QR Code Ordering System consists of 4 crucial steps :
Step 1 - Online Menu Management
Manage all menu details, including descriptions, photos, add-on side dishes, categories, and more. Customize and update the menu easily.
Generate QR code slips for each table (if applicable).
Customers scan the QR code to start ordering from the digital menu. Browse categories or filter by menu items. Add items to the cart, customize orders, and add special requests (if applicable).
Step 3 - Order Confirmation & Payment Processing
Once customers confirm their orders, they can pay using a variety of payment methods, such as e-wallets, online banking, debit/credit cards, or direct pay at the counter. Orders are sent directly to the restaurant's POS system and kitchen for preparation. Order slips include all information and table numbers. Once the order is ready, it is served to the customer.
Step 4 - Order Management & Record Keeping
Business owners can view and manage orders as needed. Order details such as sales data, stock levels and payment records are stored in the POS software for future reference and analysis.
Frequently Asked Questions (FAQ)